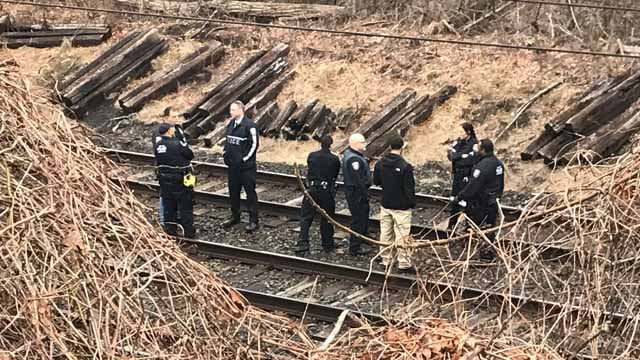 A man was struck and killed by a Metro-North train in Fairfield on Wednesday morning. (WFSB)
FAIRFIELD, CT (WFSB) -
A man was struck and killed by a southbound train at the Fairfield Metro Station.
Metro-North posted to Twitter that New Haven Line customers are experiencing delays of 10 to 15 minutes between Bridgeport and Green Farms.
They had been as much as 40 minutes.
Police said a section of Grasmere Avenue in Fairfield is blocked off to drivers.
The incident happened around 5:15 a.m. on Wednesday.
No other details were released. MTA police are investigating.
The rail service urged customers to listen to announcements at their stations.
For more, head to the MTA's website here.
Copyright 2018 WFSB (Meredith Corporation). All rights reserved.