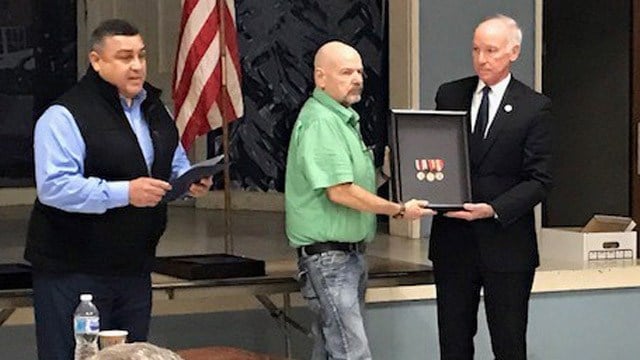 Steven Arsenault received the Good Conduct Medal on Wednesday. (WFSB)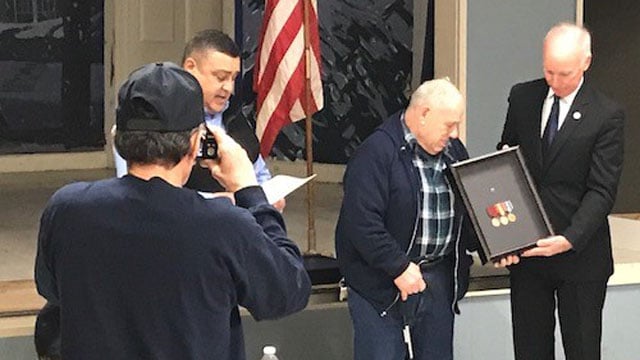 William Daniels received the National Defense Medal and the Good Conduct Medal. (WFSB)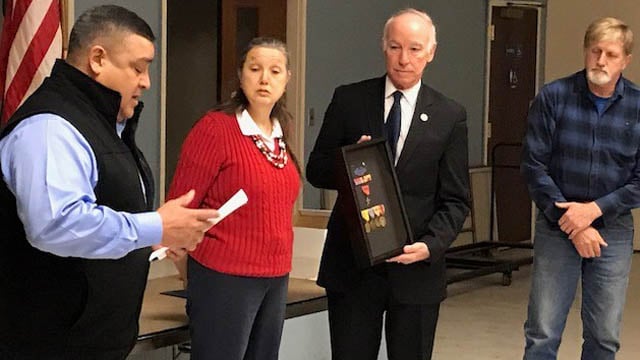 The daughter of the late Army veteran Sgt. William Bellows accepted her late father's Bronze Star Medal. (WFSB)
NORWICH, CT (WFSB) -
Three military veterans and their families were presented with medals on Wednesday in Norwich.
Norwich resident Steven Arsenault, who served in the Army between 1974 and 1977 received his Good Conduct Medal from Rep. Joe Courtney.
Navy boiler tech William Daniels of Franklin, who served the nation starting in 1954, received the National Defense Service Medal and the Good Conduct Medal.
The daughter of the late Army veteran Sgt. William Bellows accepted her late father's Bronze Star Medal.
The ceremony was held inside the Norwich Veterans Coffee House.
Copyright 2018 WFSB (Meredith Corporation). All rights reserved.