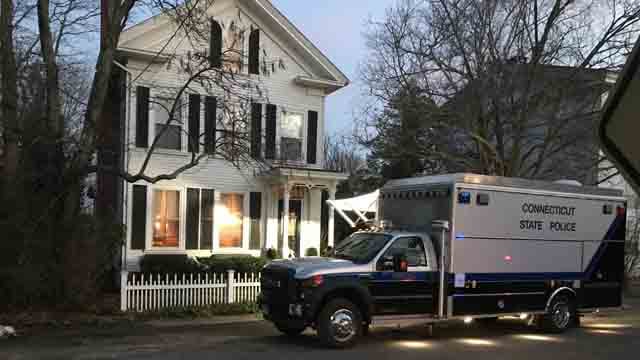 Two people were found dead inside a home in Essex on Tuesday (WFSB)
ESSEX, CT (WFSB) -
State police released the identities of two people found dead in a home in Essex.
Troopers said Joseph Reifer and Susan Barron, both 72, were found after a well-being check at their home on Prospect Street.
State police arrived at the scene around 1:30 p.m. on Tuesday.
They said their initial findings indicate that it was a murder-suicide.
They said there is no threat to the public.
The Office of the Chief Medical Examiner conducted a post-mortem examination and determined that Reifer shot and killed Barron and himself.
The incident remains under investigation.
Copyright 2018 WFSB (Meredith Corporation). All rights reserved.