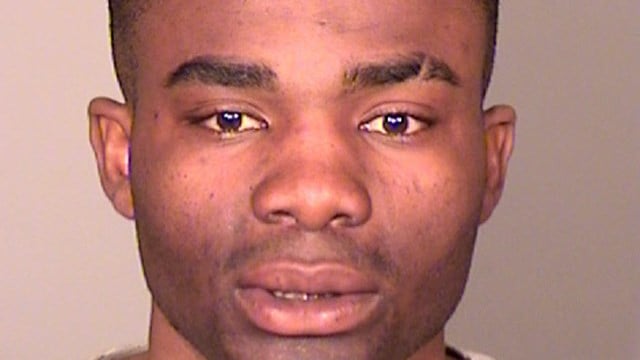 Dorvensley Elissaint was arrested for firing a stolen handgun in New London, according to police. (New London police)
NEW LONDON, CT (WFSB) -
A call about shots being fired in New London led to the arrest of a local man and the recovery of a weapon stolen out of West Virginia.
Police said they arrested Dorvensley Elissaint, 19, of New London.
Friday, around 5 a.m., police said they were sent to a rear lot on Montauk Avenue near Mitchell Court.
They said they received multiple 911 calls about the shots.
Elissaint was located in the back lot of 30 Montauk Ave. They said he had a handgun in his possession.
Police seized the Sig Sauer 9mm, which they found was stolen from Charles Town, WV.
Elissaint was charged with second-degree breach of peace, first-degree reckless endangerment, unlawful discharge of a firearm, carrying a pistol without a permit and possession of a stolen firearm.
He was held on a $50,000 cash surety bond.
Copyright 2018 WFSB (Meredith Corporation). All rights reserved.