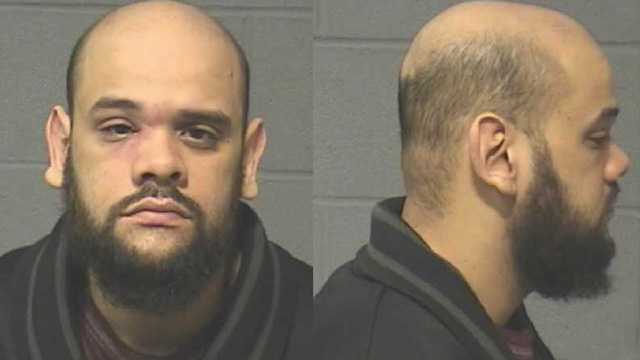 Hartford police department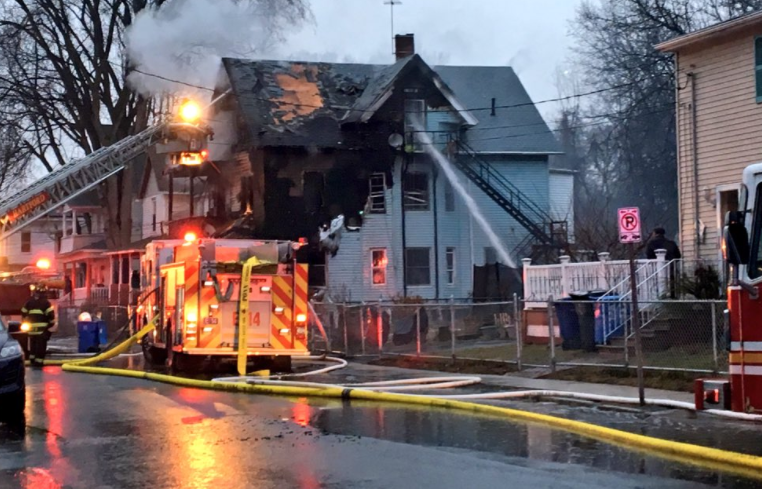 Hartford firefighters battling two separate fires (WFSB)
HARTFORD, CT (WFSB) -
Hartford police said they made an arrest following a fire that was intentionally set at Brook Street on Saturday.
According to Deputy Chief Brian Foley, Angel Ares of 14 Brook Street in Hartford was arrested and charged with arson, criminal mischief, reckless endangerment and risk of injury.
Three families have been displaced and one person was treated at Saint Francis Hospital for smoke inhalation.
A passerby, Hartford resident, Cameron Williams helped an older couple escape from the house on the first floor.
"I ran in there and told him the house is on fire, opened the front door, and it just, 'Whoosh,' came in at us, so I grabbed him and his wife, his wife is on oxygen so she can't be breathing that, so I took them out of the house," described Williams.
Hartford firefighters also battled a fire Saturday evening on Zion Street. Deputy Chief Raul Ortiz of the Hartford fire department said 11 people were displaced, but no one was injured.
Ortiz said the cause of the fire on Zion Street is under investigation.
Copyright 2018 WFSB (Meredith Corporation). All rights reserved.