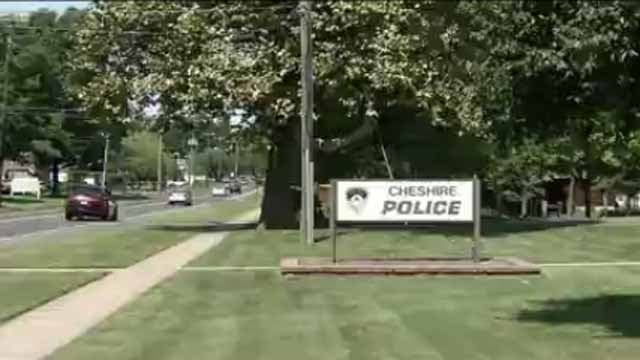 Cheshire Police Dept. (WFSB file photo)
CHESHIRE, CT (WFSB) -
Cheshire Police arrested a high school student in the Cheshire Public School district for making a "serious but generic threat," according to Cheshire Superintendent Jeff Solan.
Solan issued a statement to parents on Sunday evening concerning the arrest.
The student's name, age, or grade is not public at this time, but Solan reassured parents that there is no threat to the Cheshire school community or any individuals and Cheshire Police are investigating.
Solan said the due to "the concern that this information undoubtedly causes we plan to increase police presence in and around our schools for the time being."
"This type of incident has played out in several communities with the heightened awareness of the past couple of weeks. Our staff has been vigilant about the importance of reporting concerning behaviors and statements," wrote Solan.
In coordination with Cheshire law enforcement agencies, Solan said a recent security audit prompted the school to individually to realign their security protocol measures to ensure safety.
Solan added, "We will continue to work closely with our community partners to take whatever steps necessary to ensure a secure environment for all of our students, staff, and families."
Copyright 2018 WFSB (Meredith Corporation). All rights reserved.