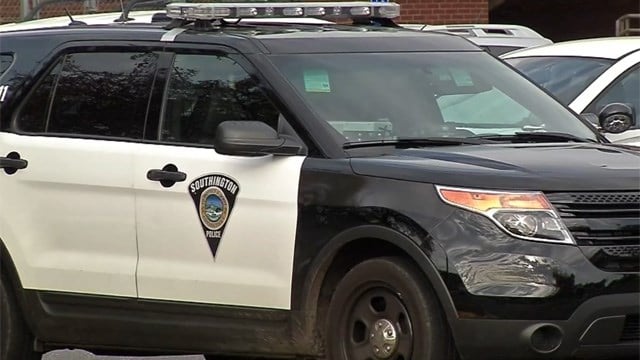 Southington police. (WFSB file photo)
Southington Police responded to DePaolo Middle School on Monday morning after a bullet shell casing was found in the school.
Around 10:53 a.m., a .22 caliber bullet shell casing was found on the floor in the Technical Education wing.
The school's administration was able to narrow down the students that were in that part of the school and began an investigation.
According to police, a student inadvertently tracked the shell casing into the school from the treads on the bottom of their shoes.
There were four other casings found at the bottom of these student's shoes.
The student told police they were left over from when the student went shooting with a relative over the weekend.
No arrests were made in this investigation.
Copyright 2018 WFSB (Meredith Corporation). All rights reserved.