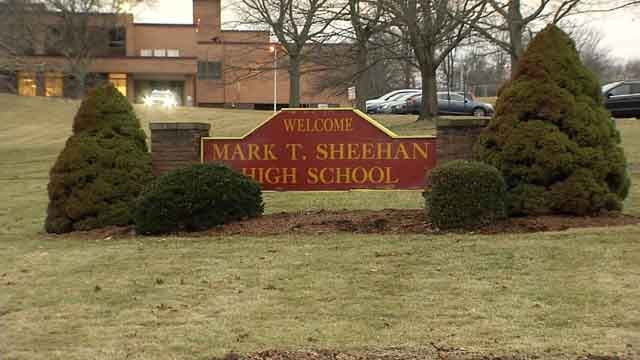 An arrest was made after a student wrote a threatening message on a white board (WFSB)
WALLINGFORD, CT (WFSB) -
Police in Wallingford have arrested a 15-year-old female after a threatening message was found on a white board in a classroom at Sheehan High School.
The message was found last Wednesday, but police said it was written on the board after school on Feb. 20.
The teen confessed to writing the message, and police said she told them "it was written out of frustration, and she was writing her personal feelings out. She stated it was not directed at anyone specific."
The student has also been suspended from school.
It is unclear at this time what the message said.
Police are also investigating an incident that happened on Feb. 23, where a student walked by a classroom yelling an alarming statement.
This disrupted the class, police said, and caused students to secure the classroom door.
Police said they are expecting a resolution in this incident within the next few days.
Copyright 2018 WFSB (Meredith Corporation). All rights reserved.