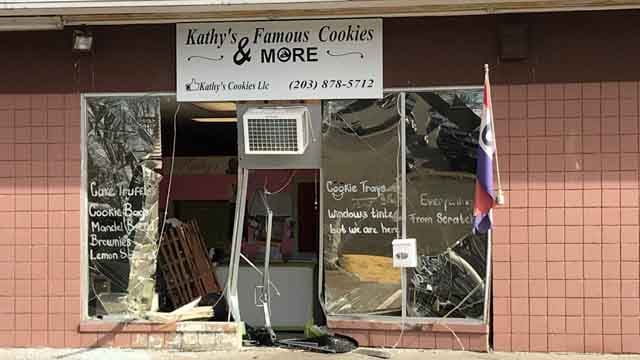 A car crashed into this business in Milford on Monday afternoon (WFSB)
MILFORD, CT (WFSB) -
The front of a business in Milford was heavily damaged on Monday after a car crashed into it.
Police said a driver lost control and mistakenly crashed his car into Kathy's Famous Cookies & More, on Melba Street.
The small SUV went over the curb, onto the sidewalk, and then crashed into the main entrance of the business.
Police said the driver and a female passenger were evaluated at the scene, and were then transported to area hospitals.
No other injuries were reported.
Police said the structure of the building was not compromised.
Copyright 2018 WFSB (Meredith Corporation). All rights reserved.