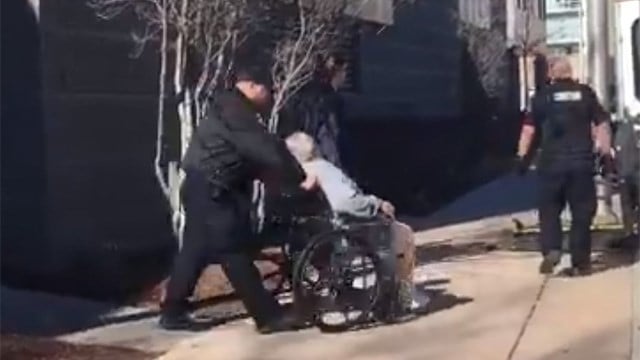 Robert Gentile was sentenced to about 10 months in prison for a weapons case. (WFSB)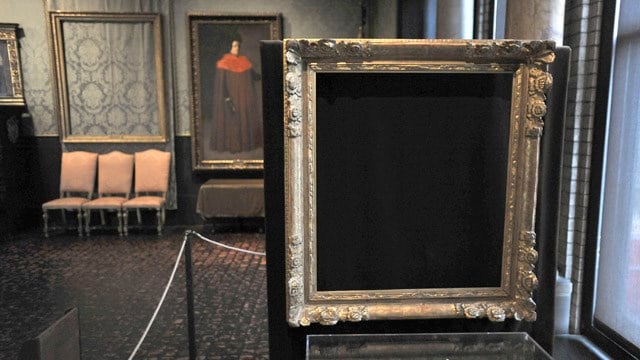 Empty frames from which thieves took "Storm on the Sea of Galilee," left background, by Rembrandt and "The Concert," right foreground, by Vermeer, remain on display at the Isabella Stewart Gardner Museum in Boston. (AP)
HARTFORD, CT (WFSB/AP) -
A reputed mobster who authorities believe is the last surviving person of interest in the largest art heist in history was sentenced in Connecticut in an unrelated weapons case.
Eighty-one-year-old Robert Gentile was sentenced to about 10 months in prison on Tuesday in federal court in Hartford.
Federal prosecutors have said they believe the Manchester resident has information about the still-unsolved 1990 heist at the Isabella Stewart Gardner Museum in Boston. Thieves stole an estimated $500 million worth of artwork, including works by Rembrandt and Johannes Vermeer.
Gentile has denied knowing anything about it.
He pleaded guilty in the weapons case. Authorities say they seized firearms and ammunition from his home that he was not supposed to possess because he is a convicted felon.
Channel 3 obtained exclusive video of him leaving court on Tuesday afternoon.
"It's a fortunate ending to a rather unfortunate set of circumstances that lead my client to jail once more," said Ryan McGuigan, Gentile's attorney.
Gentile has served almost three years in prison after he was caught for a second time in an FBI sting that resulted in drug and gun charges.
He will be under house arrest following prison, and the judge added that he must go to counseling and reiterated he is not to have firearms as a convicted felon.
There is still a $10 million reward for the paintings.??
Copyright 2018 WFSB (Meredith Corporation). The Associated Press contributed to this report. All rights reserved.