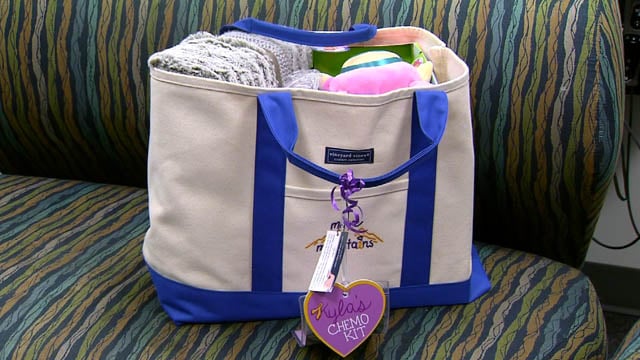 Kyla's Chemo Kits (WFSB)
ENFIELD, CT (WFSB) -
A local teen who battled cancer for seven years used her knowledge to help other children.
The memory of Kyla Pokorny of Enfield still lives on today through "Kyla's Chemo Kits."
Throughout her battle with cancer, she went through 15 rounds of chemotherapy. She died last year in April.
During her experience, she learned what products made her feel better, and now the organization "Move Mountains" distributes chemo kits children who are going through chemo.
"To meet these kids who were the recipients and to see their faces and the appreciation that they had -- not for the kits so much but for Kyla's story and that someone had learned so much and was so selfless that she wanted to share that with others, I think that really resonated with the kids we shared this with," said Paul Shapiro, co-executive director of Move Mountains.
For more information on how you can donate, click here.
Copyright 2018 WFSB (Meredith Corporation). All rights reserved.