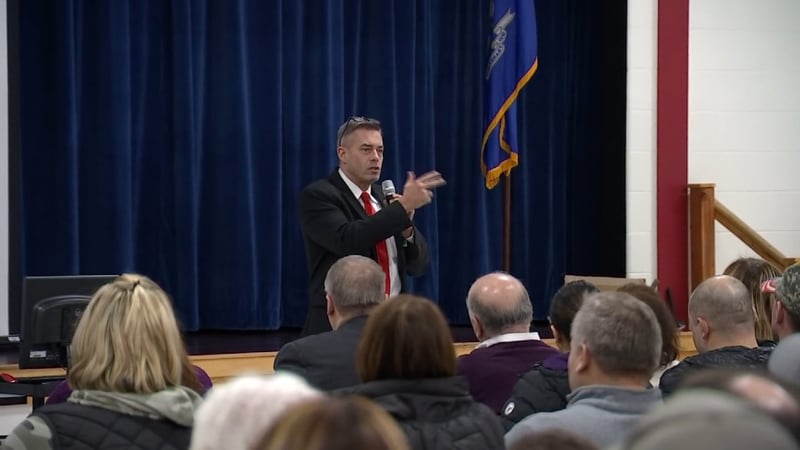 Dr. Matthew Conway reassures parents of the security measures taken at Derby Schools during a Tuesday night forum. (WFSB)
DERBY, CT (WFSB) -
An increase in school threats following a mass shooting in Parkland, FL had school leaders in Derby holding a meeting to reassure parents of their security measures.
School leaders told parents on Tuesday night that everything possible is being done to keep their children safe.
Leaders said they're working closely together.
Superintendent Dr. Matthew Conway said over the last four years, the district has enhanced security by adding more guards and checkpoints.
Police added that they are constantly preparing for various situations.
"We are actively training all the time and we are running scenarios through our head trying to make our plan is fluid," said Sgt. John Netto, Derby Police Department.
Police stressed how important it is to be vigilant and to contact them if they see anything out of the ordinary.
The forum also came on the heels of an incident in Westport where a Staples High School student was taken into custody on Tuesday afternoon. Police said he "had thoughts to execute a mass shooting" at the school.
Copyright 2018 WFSB (Meredith Corporation). All rights reserved.