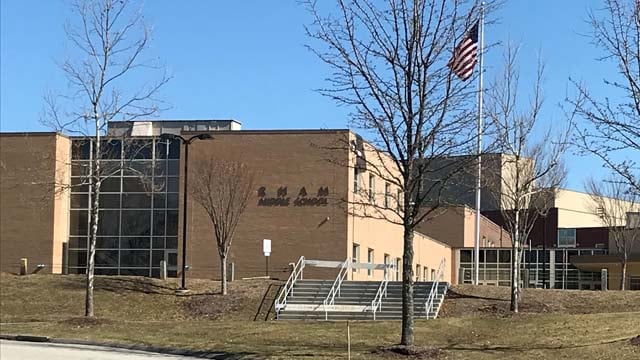 A student was issued a summons for making a threat at RHAM Middle School in Hebron, according to state police. (WFSB)
HEBRON, CT (WFSB) -
A juvenile student was charged with making a verbal threat at a middle school in Hebron.
According to state police, they were dispatched to RHAM Middle School on Tuesday after three witnesses overheard a boy make a threat against the school.
Troopers located the student and issued him a misdemeanor summons.
The juvenile was charged with breach of peace and second-degree threatening.
He'll face a judge at Willimantic Juvenile Court on an unmentioned date.
The boy was released to the custody of his guardian.
Copyright 2018 WFSB (Meredith Corporation). All rights reserved.