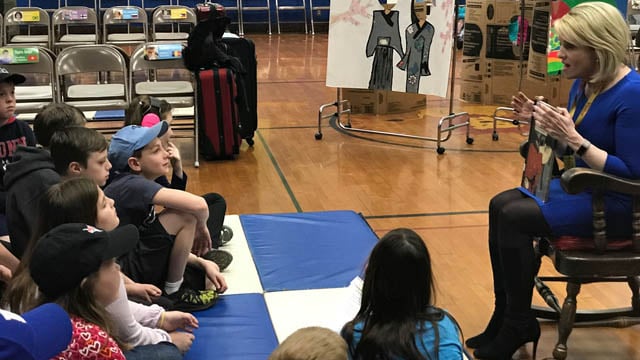 Irene O'Connor reads to students at the Lake St. School in Vernon on Thursday. (WFSB)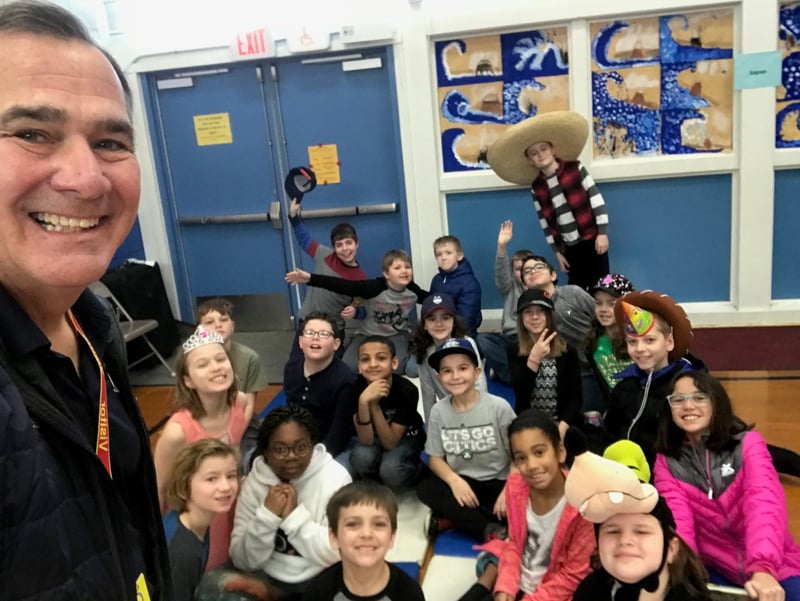 Kevin Hogan also read to students at the Lake St. School in Vernon on Thursday. (WFSB)
(WFSB) -
Read Across America Day may be Friday, but it's never too early to get a jump on a good book.
Channel 3 personalities eagerly took part in events, which are held every year in conjunction with Dr. Seuss's birthday.
Both Irene O'Connor and Kevin Hogan read to children at the Lake St. School in Vernon on Thursday.
More anchors and reporters will participate at other schools on Friday.
Read Across America, according to the National Education Association, is actually a year-round reading motivation and awareness program that calls for every child in every community to celebrate reading.
More information can be found on its website here.
Copyright 2018 WFSB (Meredith Corporation). All rights reserved.