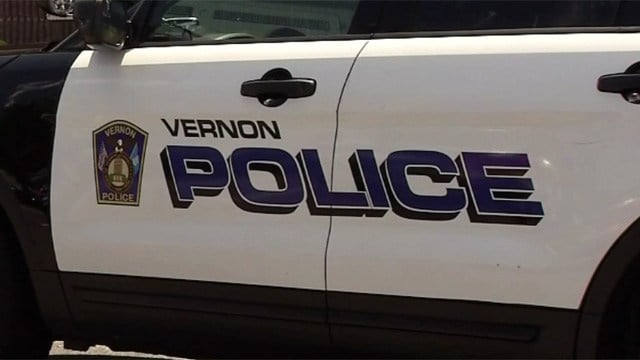 Vernon police. (WFSB file photo)
VERNON, CT (WFSB) -
Vernon Police are investigating after an empty shell casing was found in a Vernon middle school on Thursday.
Police were called to Vernon Center Middle School after a student found the shell casing in a stairway.
The casing was found at the end of the school day, so police officers were present during the school's dismissal.
School officials called police who determined that it was a spent shell casing.
Police are actively investigating how the casing ended up in the school.
According to police, there was no specific threat found to Vernon Center Middle School.
As a precautionary measure, police and school officials are taking extra steps to ensure safety of the students and staff at the school.
Anyone with information about this incident is asked to call Vernon Police at 860-872-9126.
Copyright 2018 WFSB (Meredith Corporation). All rights reserved.