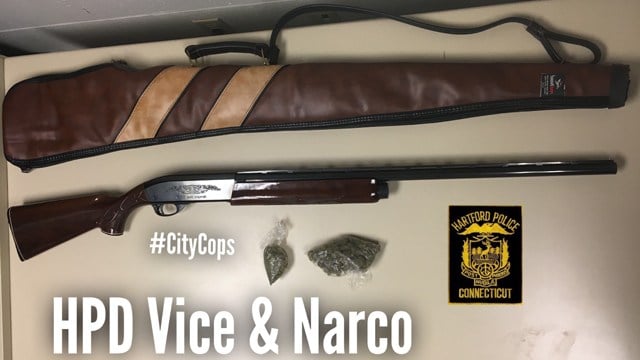 (Hartford Police Department)
HARTFORD, CT (WFSB) -
A Hartford man was arrested after attempting to illegally sell a firearm.
On Thursday, Hartford police conducted surveillance in the South End District, and located the suspect car involved in an illegal transaction.
While under surveillance, police observed Devon Kinsey, 21, making the transaction.
Kinsey was placed into custody and police found a shotgun in the car.
Along with the shotgun, two bag of marijuana were also found in Kinsey's possession.
Police arrested Kinsey for weapon and drug related charges after admitting to the attempted sale of the firearm.