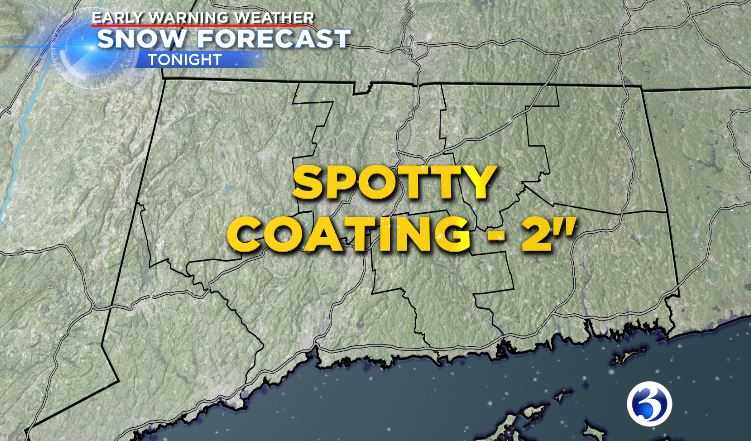 Scattered snow showers may whiten the ground in some areas overnight and early Monday morning. (WFSB)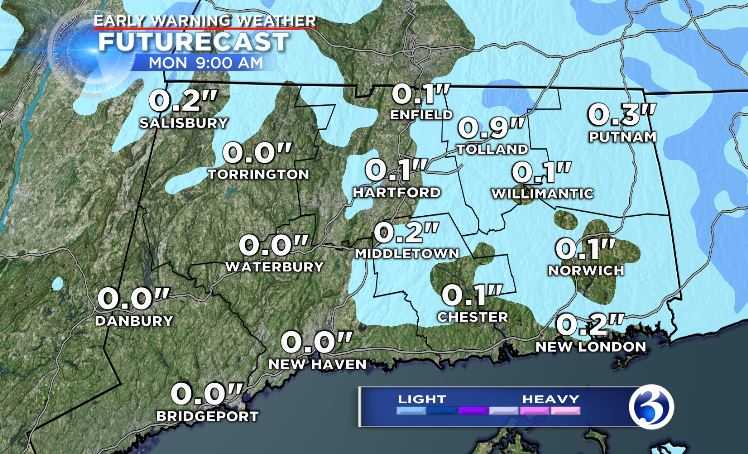 (WFSB)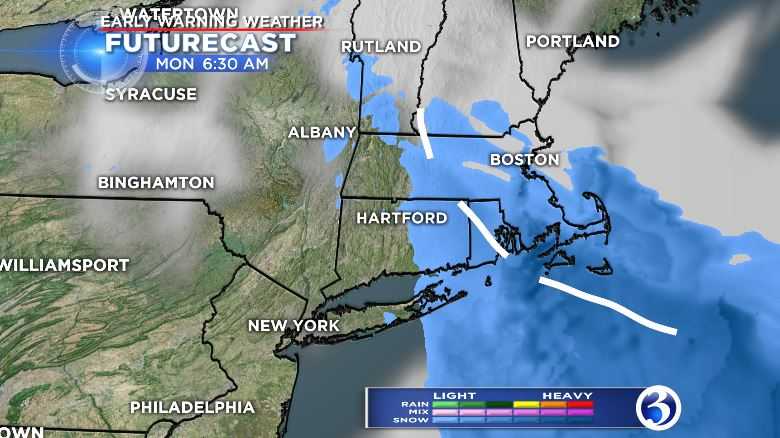 (WFSB)
HARTFORD, CT (WFSB) -
Scattered snow showers may whiten the ground in some areas overnight and early Monday morning.
Meteorologist Mike Cameron said that a coating to 2 inches is possible in places as a storm to our northeast cuts diagonally southwest through southern New England.
Minor accumulations are possible in areas, especially after 2 a.m. as the temperatures dip close to freezing, Cameron said.
Cameron added that the accumulations will mainly be on colder surfaces, such as lawns and decks, but less so on well-traveled roads where the pavement tends to retain heat and treatment from previous storms.
The Monday morning commute could prove to be trickiest in hilly regions of the state, where the air has been slightly colder all day.
Despite the overnight precipitation, Cameron said Monday will shift to sunny skies and temperatures in the 40s.
Copyright 2018 WFSB (Meredith Corporation). All rights reserved.