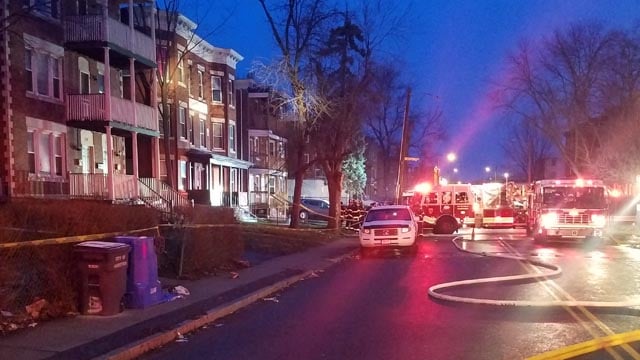 Firefighters fought a fully-engulfed car fire that extended to a home on Garden Street in Hartford on Monday. (WFSB)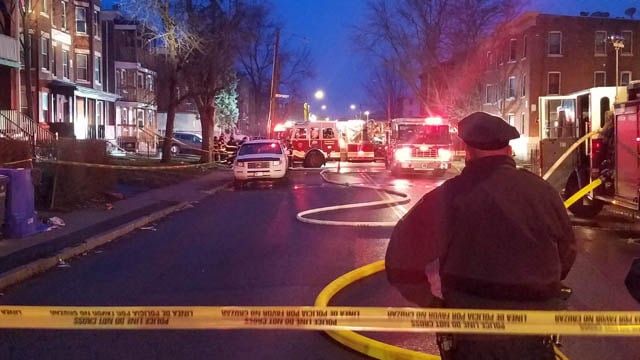 (WFSB)
HARTFORD, CT (WFSB) -
Ten people in a multi-family home in Hartford were forced from their home on Monday morning because of a fire.
It happened on Garden Street.
Fire officials said it began as a car fire that extended to the three-story brick building. The vehicle was parked behind the home and was fully engulfed when they arrived.
The fire was quickly extinguished.
The building was not seriously damaged and the people who had to evacuate will be let back inside later in the day, according to firefighters.
"Ten occupants were removed, they are currently in our rehab unit," said Deputy Chief Alvaro Cucuta, Hartford Fire Department. "Until CT Transit can get a bus on scene."
No one was hurt.
Investigators are looking into the cause of the fire.
Copyright 2018 WFSB (Meredith Corporation). All rights reserved.