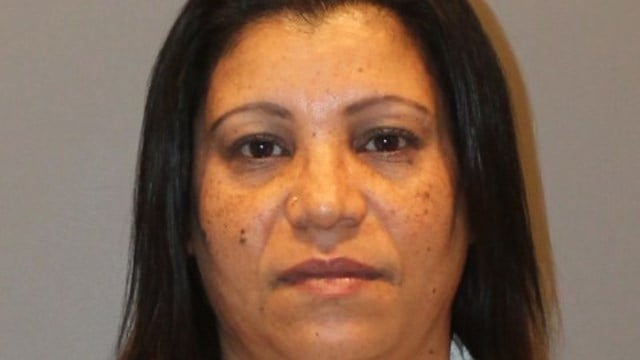 Blanca Quinones is accused of stealing a customer's identity to open credit cards while working at Liberty Tax Service in Stratford. (Stratford police)
STRATFORD, CT (WFSB) -
A woman who works at a tax service in Stratford has been arrested for stealing a customer's identity.
According to Stratford police, 46-year-old Blanca Quinones of Waterbury was arrested at Liberty Tax Service on East Main Street on Feb. 16.
Quinones told investigators that she worked at Liberty for the past nine years.
Police said she stole a customer's information and used it to open two utility and five credit card accounts for personal use.
She was charged with seven counts of identity theft and sixth-degree larceny.
She faced a judge for the case on Feb. 28.
Judicial records show that Quinones has five pending criminal dockets and faces multiple counts of first-degree forgery and larcenies.
Police said the state Department of Revenue Services and the Internal Revenue Service have both been notified of her arrest.
Copyright 2018 WFSB (Meredith Corporation). All rights reserved.