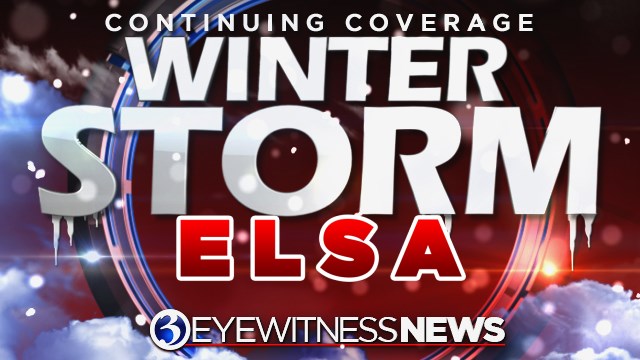 TOLLAND, CT (WFSB) -
Winter Storm Elsa will be the second nor'easter in less than a week for the state.
Officials in Tolland said they spent Tuesday gearing up for the storm.
They have hundreds of pounds of salt and the Department of Public Works has its entire fleet ready to hit the roads for Wednesday.
The fleet consists of 18 trucks. All of them have been fitted with plows and loaded with the salt.
Channel 3's meteorologists called for up to a foot or more of snow in the area.
Scott Lappen, director of Public Works, said the call to cancel school will be made early Wednesday morning. He predicted it will happen, given how tricky and close the timing will be in conjunction with the morning commute.
"On a storm like this, knowing what the total are going to be, it should be pretty straightforward that there will probably be a cancellation again [Wednesday] and maybe Thursday," Lappen said.
Channel 3 will be tracking Elsa all day.
For the complete forecast, read here.
Copyright 2018 WFSB (Meredith Corporation). All rights reserved.