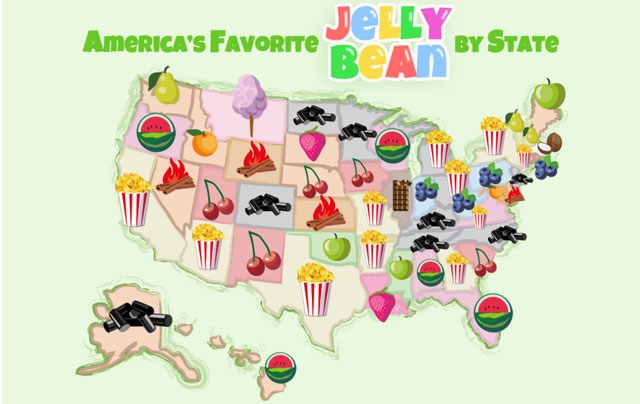 A new study shows favorite jelly bean flavors in each state (Candystore.com)
HARTFORD, CT (WFSB) -
With Easter getting closer, Americans are set to eat more than 16 billion jelly beans.
With National Jelly Bean Day coming up at the end of April, a new study from Candystore.com is looking at America's favorite jelly bean flavors.
The site dug through more than a decade of sales data.
In Connecticut, the favorite flavor appears to be popcorn, which is also the top flavor in the country.
Other favorites are licorice, cinnamon, watermelon, and cherry.
For a closer look at the rest of the top flavors, click here.
Copyright 2018 WFSB (Meredith Corporation). All rights reserved.