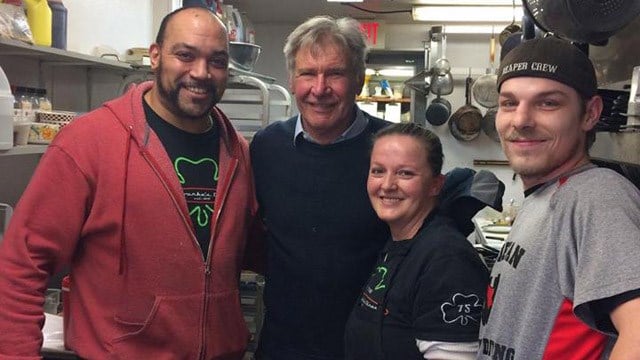 Actor Harrison Ford stopped by O'Rourke's Diner in Middletown on Tuesday. (O'Rourke's Diner Facebook)
MIDDLETOWN, CT (WFSB) -
He didn't have to apologize for the mess this time around.
Though, Harrison Ford's stop at a diner in Middletown was not nearly as eventful as Han Solo's Mos Eisley Cantina visit in Star Wars.
The actor visited O'Rourke's Diner on Tuesday.
He even posed for a photo with the staff.