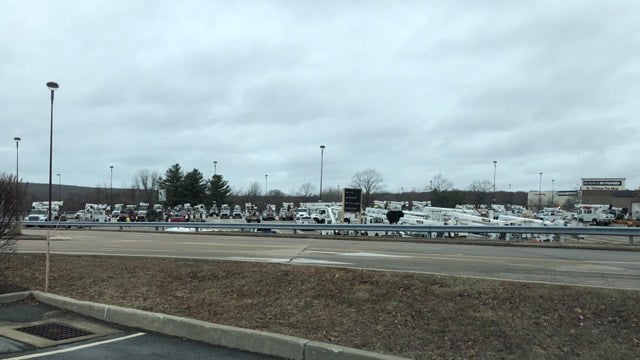 Power crews gathered at the Crystal Mall in Waterford as a staging area for Winter Storm Elsa. (iWitness)
WATERFORD, CT (WFSB) -
Power crews from across the country mobilized in Waterford ahead of Winter Storm Elsa.
The trucks gathered at the Crystal Mall in Waterford on Wednesday morning.
Eversource spokesperson Mitch Gross told Channel 3 that the mall is a staging area for the entire state.
He said there are about 300 contractors in the state working for Eversource.
They are from Tennessee, Wisconsin, Montana, New York and elsewhere.
For more on the forecast, read here.
Copyright 2018 WFSB (Meredith Corporation). All rights reserved.