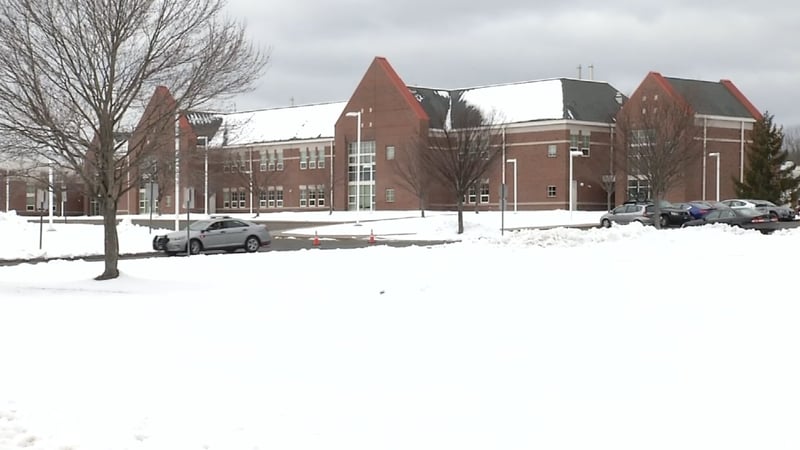 Suffield High School dismissed early on Friday because of what police called a "verbal threat of violence." (WFSB)
SUFFIELD, CT (WFSB) -
Suffield High School dismissed early on Friday because of what police called a "verbal threat of violence."
Police said it happened around 9:20 a.m. Officers responded and everyone was safe.
The threat was made by a juvenile student, who had become agitated and out of control at school. He reported told police there was an explosive inside the high school.
Students were dismissed shortly after the fire drill. Police said the building was deemed safe and clear several hours later.
"There's no active threat. There's no violence or active violence that occurred here," said Suffield Police Capt. Christopher McKee.
Police had advised parents not to come to the high school. They said they would post to their social media page what parents should do to pick up their children.
They said school was dismissed because they are taking threats seriously.
They called all their efforts "preventative" and "for safety purposes.
The student is being questioned by police however charges have not yet been filed.
Copyright 2018 WFSB (Meredith Corporation). All rights reserved.