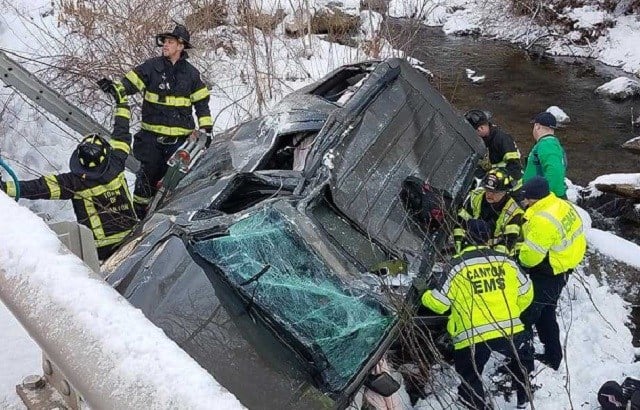 Car into stream calls for creative rescue efforts by Canton crews (Canton Volunteer Fire and EMS Department)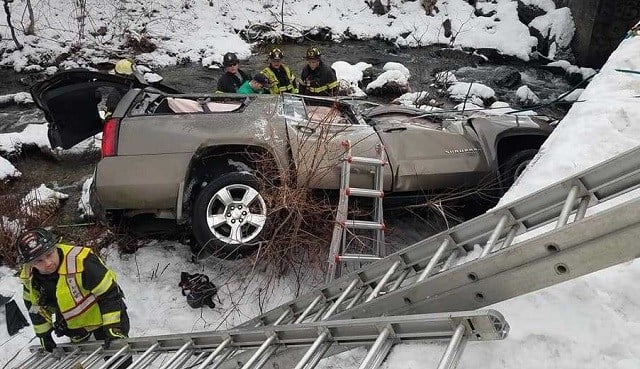 (Canton Volunteer Fire and EMS Department)
CANTON, CT (WFSB) -
An early morning single car crash into a stream below a bridge in Canton called for rescue crews to employ creative tactics to remove the driver and the car.
The crash took place in the 600 block of Cherry Brook Rd in Canton on the Barkhamsted line on Saturday morning at around 6:40 a.m.
Crews said they used a winch, rescue jacks, a cutting/spreading tool, a stokes basket, and a ground ladder to remove the driver from the car, who was taken to a local hospital.
Crews remained on scene for three hours to remove the car.
Barkhamsted East Volunteer Fire Company was called in for mutual aid.
No injuries were reported to crew members. Injuries to the driver are unknown.
Copyright 2018 WFSB (Meredith Corporation). All rights reserved.