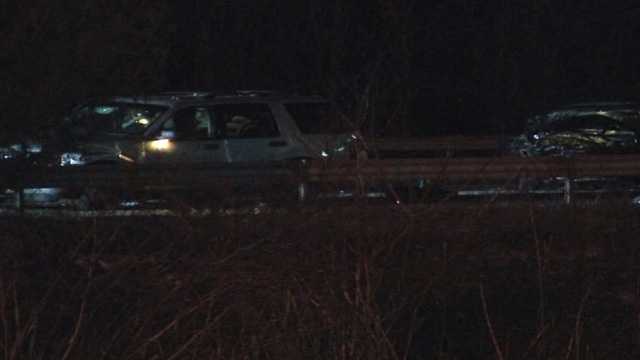 A rollover crash closed Route 8 in Waterbury early Sunday morning (WFSB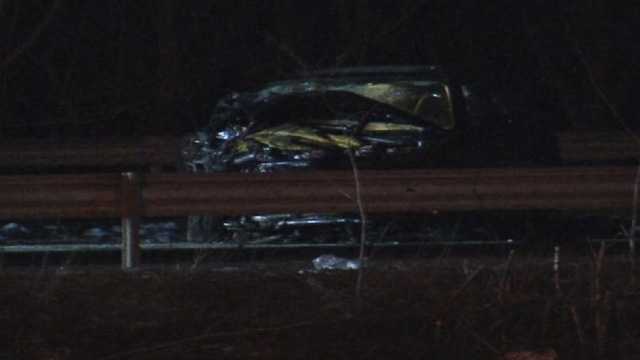 (WFSB)
WATERBURY, CT (WFSB) -
A woman was seriously injured after the car she was riding in struck a car in front of her that had just rolled over early Sunday morning in Waterbury.
The crash took place on Route 8 in Waterbury near Exit 36 at about 3 a.m.
Police said 49-year-old Middlebury resident Todd Stockheimer lost control of his 2004 Ford Explorer, struck the guardrail and rolled over. The explorer came to a rest on its side in the travel lane.
Police said 24-year-old Torrington resident, Mark Mercier driving a Subaru Impreza then struck Stockheimer's Explorer.
Mercier's car sustained heavy front and side damage. He and his passenger were taken to Waterbury Hospital for minor to serious injuries.
Police are encouraging those who witnessed the crash to contact State Police Troop A in Southbury.
Copyright 2018 WFSB (Meredith Corporation). All rights reserved.