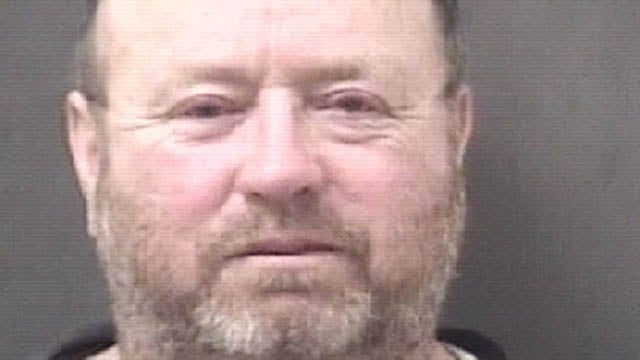 Scott Connors is accused of throwing, kicking and stepping on a woman at a home in Milford. (Milford police)
MILFORD, CT (WFSB) -
A man accused of throwing, kicking and stepping on a woman at a home in Milford.
According to Milford police, 59-year-old Scott Connors was arrested at the home on Clark Hill Road on Saturday.
Police called it a domestic violence incident.
During their investigation, they said hey learned that Connors threw the female to the ground, kicked her and stepped on her.
Connors is also accused of interrupting her 911 calls and telling the victim he would kill her and her pets.
Connors was charged with third-degree assault, second-degree threatening, second-degree breach of peace, disorderly conduct, third-degree criminal mischief and interfering with an emergency call.
His bond was set at $25,000.
Copyright 2018 WFSB (Meredith Corporation). All rights reserved.