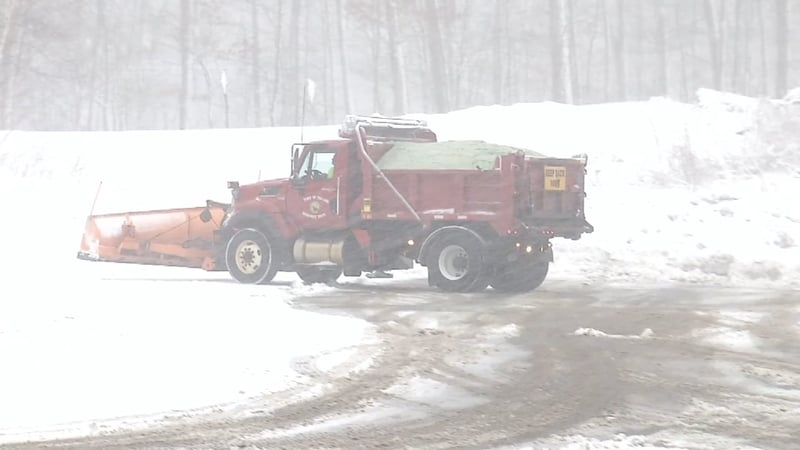 Plows were out and about in Tolland on Tuesday. (WFSB)
TOLLAND, CT (WFSB) -
Tolland is dealing with the ramifications of a third nor'easter in two weeks.
Channel 3's crew reported that the roads by Interstate 84 by exit 68 appeared OK, but covered in slush on Tuesday morning.
The side roads were a different story.
Tolland's public works crews said they have 123 miles of paved roads and eight miles of gravel roads to cover.
They began clearing them around 2 a.m. and finished their first pass around 5:45 a.m.
They loaded up on salt and sand on Monday, just before Winter Storm Ferris began.
"We've been able to keep up with our salt," said Scott Lappen, Tolland Public Works director. "We don't apply much for sand, just on the unimproved roads. We're 100 percent salt. It makes it much easier to cleanup."
Along with plow drivers, tree cutting services and AAA drivers are also on standby.
More on the forecast can be read here.
Copyright 2018 WFSB (Meredith Corporation). All rights reserved.