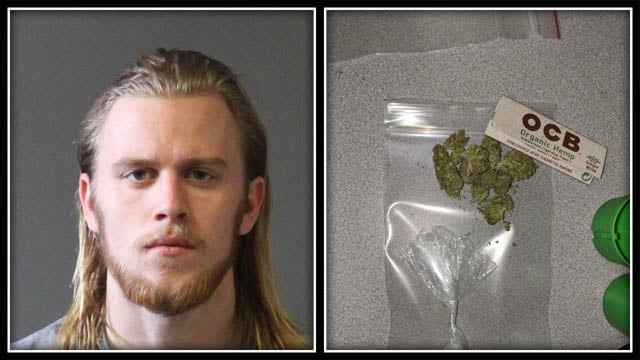 Matthew Milone (CT State Police)
BOLTON, CT (WFSB) -
Police say they've arrested a man who was clocked driving 124 mph on a Connecticut highway with drugs in his car.
State police say 22-year-old Matthew Milone tried to elude troopers on I-384 in Manchester.
His car was found backed into a snowbank on a side road in Bolton after motorists pointed troopers in the direction of the gray Acura.
Authorities say Milone was in possession of cocaine and a small quantity of marijuana.
He was arrested Monday on charges including drug possession, reckless driving and attempt to elude.
He was released after posting a $2,500 bond.
Copyright 2018 The Associated Press. All rights reserved. This material may not be published, broadcast, rewritten or redistributed.