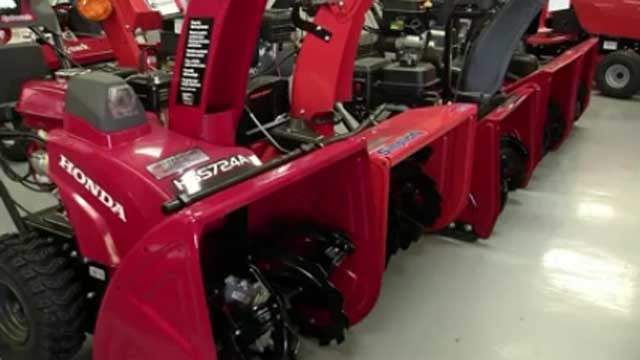 (WFSB file photo)
STONINGTON, CT (WFSB) -
Following Winter Storm Elsa and Ferris, Stonington selectman will review a noise law banning the use of snow blowers between 10 p.m. and 6 a.m.
First Selectman Rob Simmons said the town has received a few complaints from upset residents that neighbors are using their snow blower at 2 a.m.
Simmons says they have to take into account if those clearing late at night are first responders.
"There is an exception for fire, police, emergency personnel, utility trucks and emergency snow blowing so we'll have to take it under advisement. You know if you have a neighbor who's elderly and can't shovel her walk and maybe you work the third shift and you help her out late at night...that's actually a good thing to have," Simmons said.
The town's nuisance ordinance prohibits unreasonably loud, disturbing or unnecessary noise that can be heard inside a home before 10 p.m. and 6 a.m.
The topic will be discussed at a Board of Selectman meeting at 7 p.m. on Wednesday.
Copyright 2018 WFSB (Meredith Corporation). All rights reserved.