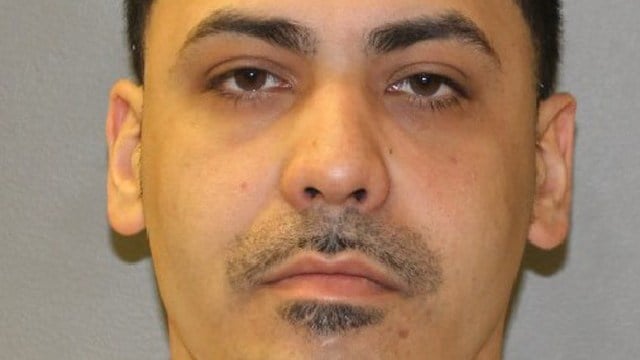 Enrique Dellvalle-Perez is accused of supplying the fentanyl that a North Haven mother overdosed on back in October. (North Haven police)
NORTH HAVEN, CT (WFSB) -
A man accused of supplying the drugs that killed a mother of four children in North Haven was arrested by police on Wednesday.
Enrique Dellvalle-Perez, 31, of Naugatuck, was arrested on a number of charges.
North Haven police said they responded to a home on Oct. 2.
They found the 28-year-old mother's body. Her death was ruled an overdose caused by fentanyl.
Following what they described as a lengthy investigation by detectives, police said they identified Dellvalle-Perez as the supplier of the drugs.
He was arrested on Wednesday through a warrant.
Dellvalle-Perez was charged with sale of narcotics, possession of a controlled substance, reckless endangerment, engaging police in a pursuit and several motor-vehicle-related charges.
He posted a $100,000 bond and is scheduled to appear in Waterbury Superior Court on March 22.
Copyright 2018 WFSB (Meredith Corporation). All rights reserved.