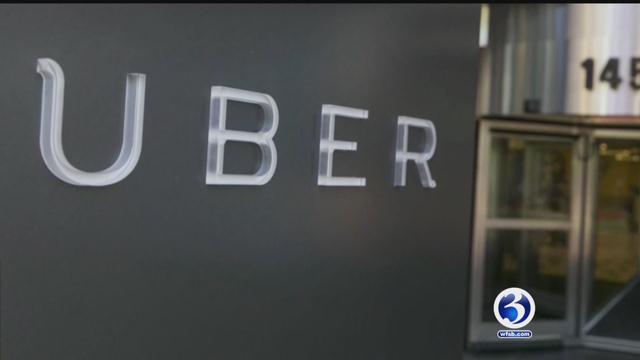 (WFSB file photo)
HARTFORD, CT (WFSB) -
Uber Connecticut has released information about the most frequent, and unique, items left behind in their cars.
The list comes right before St. Patrick's Day weekend, where many people across the country will be piling into Ubers instead of getting behind the wheel after drinking.
Here's a list of the 10 most frequently forgotten items in CT Ubers.
Most Unique (Outrageous) Items Forgotten in CT Ubers:
Gift card to Little Pub Restaurant
My fish
Kit Kat
Starbucks white chocolate mocha coffee
Green rattle
Bounce dryer sheets
Bag of receipts
Birth certificate
Diamond
Packaged sausage
Denim apron
Concert poster
Tiara
YMCA pass
Martial art purple belt
Drone
Green and black rollerblades (size 12)
Black yoga mat
Longboard
Guitar
Pack of chicken breasts
Darts
Pin shaped like an airplane
Black metal fidget spinner
Frozen pizza
Scooter
Shower caddy
Mop
Building blocks
Red asthma inhaler
Olive Garden leftovers
Black fitbit
1 lb of deli cheese
Cigar case
NCAA football
Wedding band
Cat food
Fishing pole
Zebra print lunch box
Light blue personal planner with coupons for Wendy's, Burger King
Most Common Days of the Week to Report Items as Lost in CT:
Most forgetful days in CT (days items were reported as lost):
January 1, 2018 - no surprises there!
October 29, 2017
January 21, 2018
July 23, 2017
April 30, 2017
Copyright 2018 WFSB (Meredith Corporation). All rights reserved.