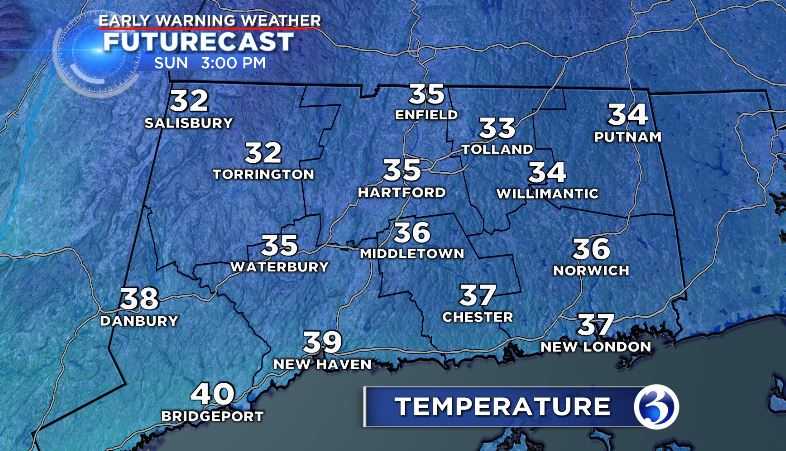 St. Patty's Day highs (WFSB)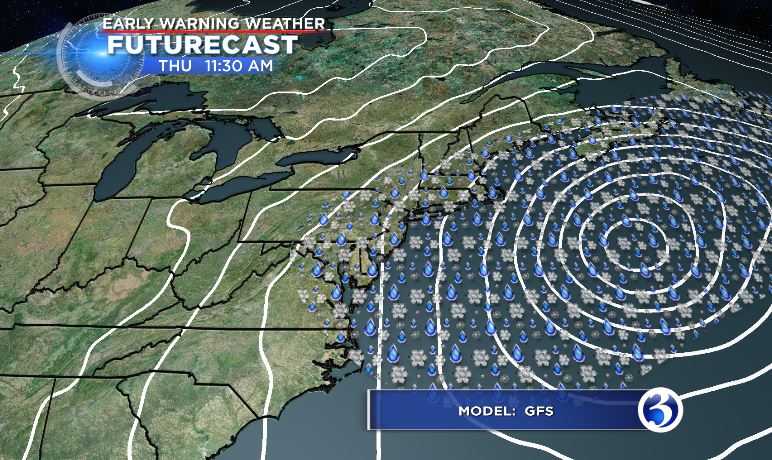 GFS model for Thursday at 11:30 am (WFSB)
HARTFORD, CT (WFSB) -
It's Saint Patrick's Day and although spring is right around the corner, you're going to want to dress warmly if you're headed to the parade today.
Saturday's temperatures will peak in the mid 40s and skies will be partly to mostly sunny. There will be a brisk westerly wind and a chance of a snow shower, according to Channel 3's Meteorologist Mike Cameron.
Sunday's temperatures will dip and Cameron said highs will be in the mid to upper 30s with lots of sunshine.
The colder temperatures will carry into Monday, with highs in the lower 40s. Skies will be sunny and the wind will be calmer.
Tuesday is the first day of spring and most of the day will be dry, highs will be in the lower to mid 40s.
Cameron is uncertain at this time whether the nor'easter will impact Connecticut with snow.
"Given we're still four to five days out, for now, we are forecasting the chance for snow or a wintry mix from late Tuesday, through Wednesday and even into early Thursday," Cameron said.
Copyright 2018 WFSB (Meredith Corporation). All rights reserved.