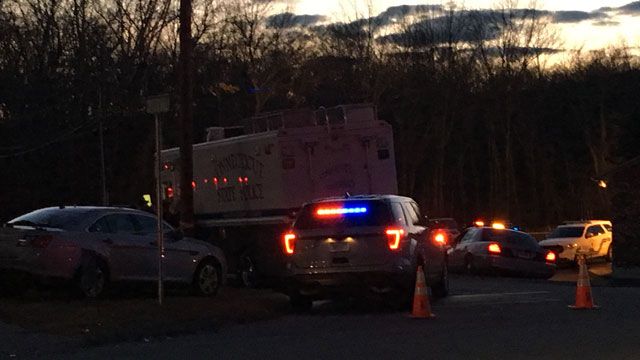 The scene of the officer-involved shooting in Montville (WFSB file photo)
HARTFORD, CT (AP) -
Investigators have cleared a Montville police officer who shot and killed a man who was beating her over the head with her own stun gun.
Windham State's Attorney Anne Mahoney said Monday that Montville Constable Robin Salvatore "was justified in the use of deadly physical force" when she shot 53-year-old Val Thomas at a hotel in January 2017.
Thomas was pronounced dead at the hospital.
The investigation found that Salvatore and another officer had gone to the Chesterfield Lodge at the request of the owner who said Thomas had not paid his bill and refused to leave.
Thomas grabbed Salvatore's Taser from her duty belt, hit her over the head with it, and said he would kill her.
Salvatore fired one round after telling Thomas to drop the Taser.
Copyright 2018 The Associated Press. All rights reserved. This material may not be published, broadcast, rewritten or redistributed.