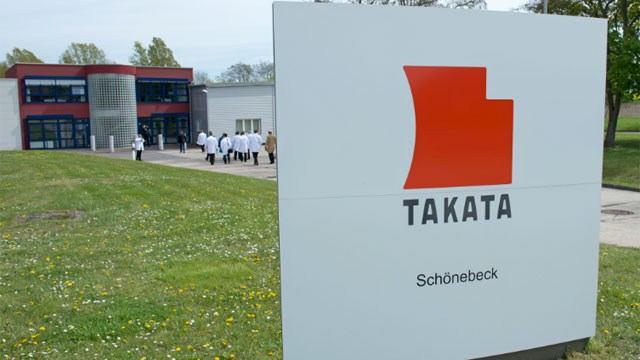 Takata Ignition Systems in Schoenebeck, Germany. (AP Photo/Jens Meyer)
HARTFORD, CT (WFSB) -
U.S. senators will hold a hearing on Tuesday to focus on the massive Takata airbag recalls.
The recall affects nearly 37 million cars in the United States, and that number is expected to rise when Takata recalls another 42 million cars next year.
U.S. Senator Richard Blumenthal, and Senator Edward Markey of Massachusetts, released a report that says 11 of the 17 automakers affected, do not have acceptable loaner car policies.
They add that many drivers will be stuck with a loaner car that also has a defective Takata airbag.
"When the wait for available parts for a repair is too long, or a consumer is unable to give up their vehicle for a repair because they need it to go to work or school, a free loaner car from the dealer can make all the difference in whether a vehicle with an unrepaired defect stays off the road, where it should be, or on the road – where it can endanger the driver, passengers, and other motorists," Blumenthal and Markey write in the report. Given the scale and complexity of the Takata recall, "many drivers [have] no option but to drive a car with a defective Takata airbag to get to school or work while they wait for replacement parts."
The report also has some tips for automakers and consumers, and can be found here.
Copyright 2018 WFSB (Meredith Corporation). All rights reserved.