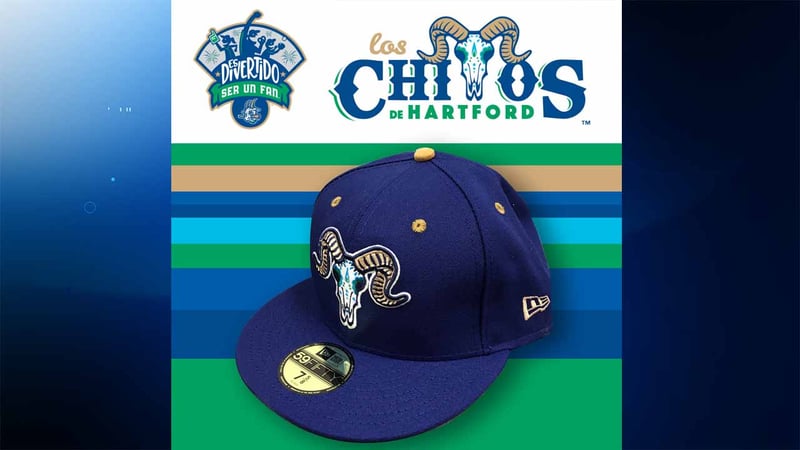 The Hartford Yard Goats will become Los Chivos de Hartford for three games this season. (Yard Goats)
HARTFORD, CT (WFSB) -
In a nod to the state's latino population, Hartford's minor league baseball team will spend three games wearing Spanish jerseys and caps.
The Hartford Yard Goats will become Los Chivos de Hartford as part of Minor League Baseball's inaugural Copa de la Diversion campaign, which celebrates communities' multi-cultural fans.
"The Yard Goats have led the charge in recognizing our large latino fan base" said Yard Goats general manager Mike Abramson. "From our Spanish-language radio broadcast, Spanish-language pocket schedules, Spanish-language social media accounts, to Roberto Clemente's retired number in the outfield, we work to ensure Dunkin' Donuts Park feels like home to all our fans."
The team will play as Los Chivos de Hartford on June 2, July 17 and Aug. 24.
The latter day will also be the franchise's annual Roberto Clemente Celebration game.
Clemente was a Puerto Rican professional baseball player who played 18 seasons in Major League Baseball for the Pittsburgh Pirates. He was the first Latin American and Caribbean player to be inducted into the National Baseball Hall of Fame and was involved in a lot of charity work.
For ticket information, visit yardgoatsbaseball.com.
Copyright 2018 WFSB (Meredith Corporation). All rights reserved.