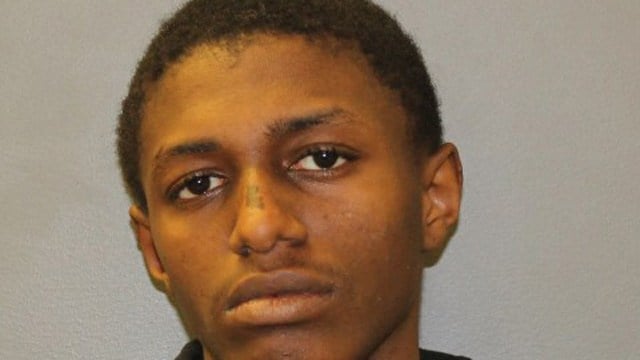 Dion Williams is accused of breaking into his girlfriend's home, punching her and smashing her TV, according to Hamden police. (Hamden police)
HAMDEN, CT (WFSB) -
A Hamden man was arrested this week for forcing his way into his girlfriend's home, attacking her and smashing her television.
Police said they charged 20-year-old Dion Williams with first-degree burglary, third-degree assault and first-degree criminal mischief.
The incident happened on Feb. 23 at a home on Whitney Avenue.
Police learned that Williams entered the home, punched the victim several times, then went up to her bedroom and smashed her TV.
The victim suffered injuries to her arms, back and neck, police said. Hamden firefighters had to give her medical help.
An arrest warrant was just recently approved.
Williams was arrested on Monday on Alstrum Street.
He was held on a court-ordered $7,500 bond and scheduled to face a judge in Meriden on Wednesday.
Copyright 2018 WFSB (Meredith Corporation). All rights reserved.