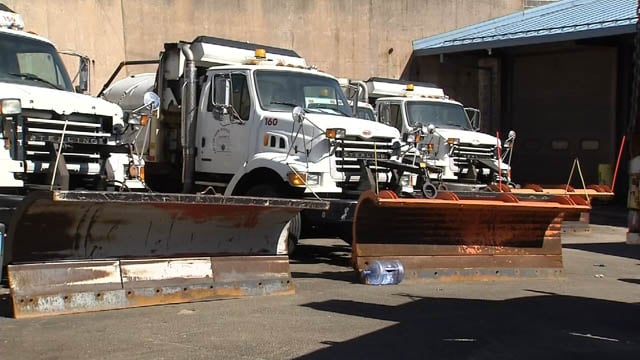 (WFSB file)
NEW HAVEN, CT (WFSB) -
Connecticut's shoreline could receive a great deal of snow from Winter Storm Genny.
The forecast called for between 6 and 12 inches of snow.
Buses were lined up along side the East Rock Community and Cultural Studies Magnet School on Nash Street in New Haven Wednesday morning.
They were ready to roll for the district's early dismissal.
Schools let out two hours ahead of schedule because of the forecast.
The district wasn't the only one to make plans in anticipation of snow.
Public Works trucks spent Tuesday pre-treating intersections and hills in the city.
The city also has a parking ban that goes into effect starting at 6 p.m. It runs until 6 a.m. on Thursday. It's so cars stay off the streets so crews can plow and clear the roads.
For more on the forecast, read here.
Copyright 2018 WFSB (Meredith Corporation). All rights reserved.