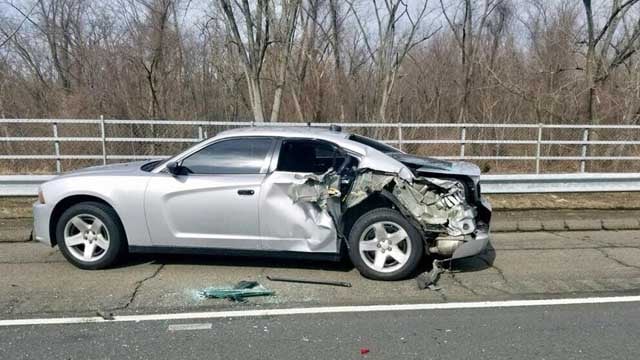 A tractor trailer hit a police cruiser in South Windsor on Thursday (CT State Police)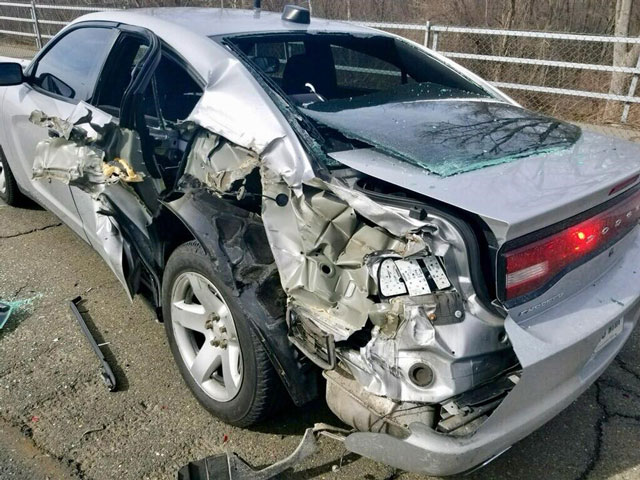 (CT State Police)
SOUTH WINDSOR, CT (WFSB) -
A Connecticut State Police cruiser was involved in a tractor-trailer crash in South Windsor on Thursday.
State police said the Trooper's cruiser was hit by a tractor-trailer on I-291 near the Bissell Bridge.
The Trooper was not in the cruiser at the time of the crash.
No injuries were reported in this accident.
The crash has been cleared, but there were some residual delays on I-291 at the Bissell Bridge due to the crash.
State police used this incident as a reminder about the state's Move Over law.
"Connecticut's Move Over Law requires motorists to reduce their speed to a reasonable level below the posted speed limit and (when traveling in the adjacent lane) move over one lane, if safe to do so, when approaching stationary first responders," state police said in a Facebook post.
Copyright 2018 WFSB (Meredith Corporation). All rights reserved.