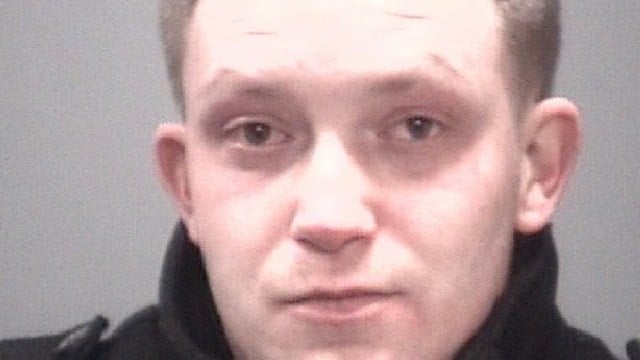 Garrett Connors was found fast asleep on a homeowner's sofa after breaking into the home, according to New Haven police. (New Haven police)
NEW HAVEN, CT (WFSB) -
A burglary suspect in New Haven was found fast asleep on the victim's sofa.
Police said they arrested 27-year-old Garrett Connors of Ansonia on Sunday morning.
Officers said they were informed by the homeowner that she saw Connors enter her home clad in a pea coat by way of a surveillance system she monitored from her phone.
The homeowner was not home at the time.
She reported that the suspect was roaming about her home around 7 a.m. He got in through the front door.
When police arrived, they found Connors fast asleep on a living room sofa.
Connors told police when he woke up that he and two friends were let in by a woman he named, but had no information about.
A search of the home revealed no other people.
Police reviewed the homeowner's surveillance video.
They said it showed Connors enter the home by himself.
He was charged with third-degree burglary and first-degree criminal trespass.
Copyright 2018 WFSB (Meredith Corporation). All rights reserved.