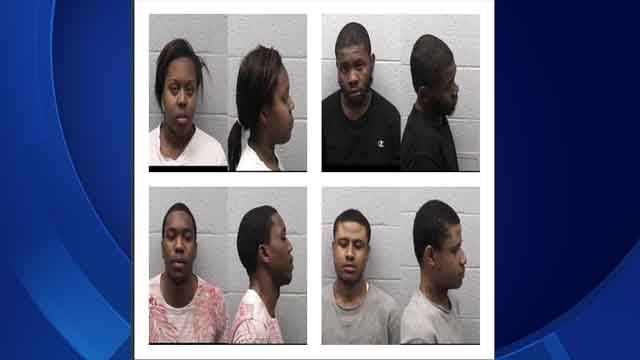 Police said four people were arrested following a car break-in Sunday morning (Cheshire police)
CHESHIRE, CT (WFSB) -
Cheshire police have arrested four people accused of breaking into cars early Sunday morning.
Police were notified about a person seen going through a car that was in a driveway on Cedar Lane around 5:30 a.m.
The same person was seen getting into a parked car which had ultimately left the area.
Police conducted a traffic stop on the car on Highland Avenue, and four individuals inside were arrested and charged with fourth-degree larceny and credit card theft.
The individuals were identified as Ashanti Carr of New Haven, Dimitria Woods of West Haven, John Pope of Hamden, and Dajon Brown of New Haven.
They are all expected to appear in court on April 9.
Copyright 2018 WFSB (Meredith Corporation). All rights reserved.