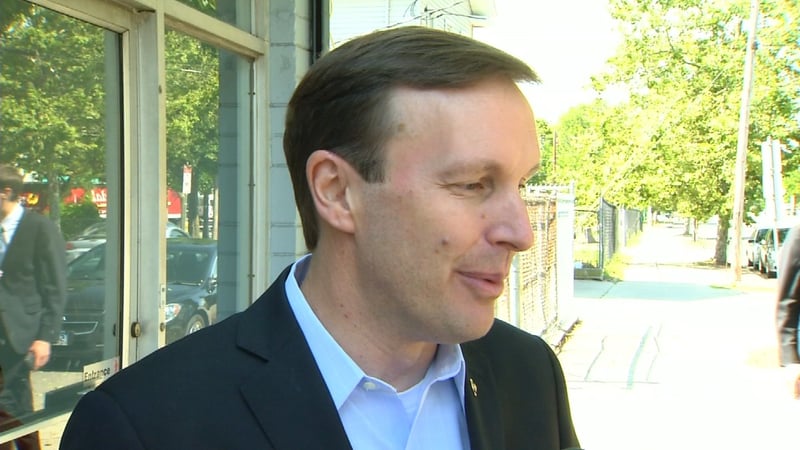 U.S. Sen. Chris Murphy (WFSB file photo)
HARTFORD, CT (WFSB) -
Sen. Chris Murphy is applauding the passage of a new bill designed to help veterans.
The Honor Our Commitment Act provides mental and behavioral health care to hundreds of thousands of at-risk combat veterans and sexual assault victims.
President Donald Trump signed the bill into law on Friday.
The legislation is intended to reduce the epidemic of veteran suicides by providing more access to health care.
According to the Veterans Legal Services Clinic at Yale Law School, about 800 veterans in Connecticut with an Other-than-Honorable discharge suffer from Post Traumatic Stress Disorder or traumatic brain injuries stemming from the time they served.
Several veterans will join Sen. Chris Murphy at 11:30 a.m. Thursday to celebrate the new law at the Legislative Office Building in Hartford.
Copyright 2018 WFSB (Meredith Corporation). All rights reserved.