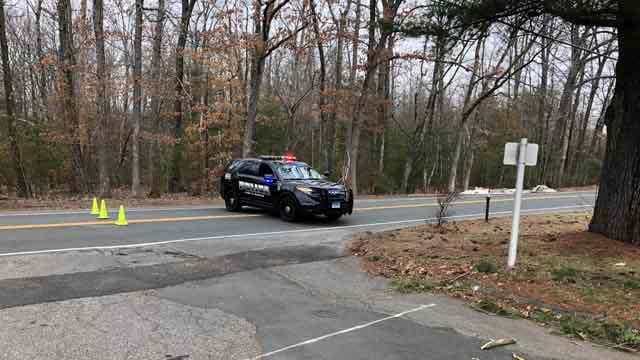 A bomb threat forced an evacuation at a business in Bloomfield on Tuesday (WFSB)
BLOOMFIELD, CT (WFSB) -
A bomb threat at a Bloomfield business caused a nearby school to be put into a secure mode on Tuesday afternoon.
Police said Jacob's Vehicle Systems was evacuated after a bomb threat was called in. This happened another time last summer, which also remains unsolved.
The evacuation was precautionary while police searched the building. K9 assistance has been requested as well.
Police said no devices or suspicious packages were found.
A nearby school, River Street Autism at the Birkin Campus, was put in a secure mode and children were brought in from recess when this happened. The students have since been dismissed.
Jacob's Vehicle Systems is located on E Dudley Town Road.
Anyone with information should contact police at (860)-242-5501.
Copyright 2018 WFSB (Meredith Corporation). All rights reserved.