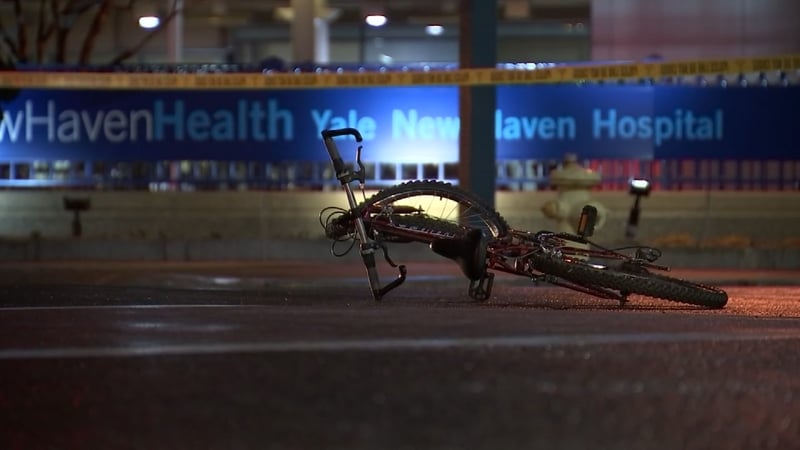 A 15-year-old bicyclist was found to have been at fault when he was struck by a car in New Haven on Tuesday night. (WFSB)
NEW HAVEN, CT (WFSB) -
A bicyclist was hit by a car in front of Yale-New Haven Hospital on Tuesday evening and found to have been at fault.
The rider was 15 years old and, according to police, one of his friends attacked the 32-year-old driver.
It happened at the intersection of York Street and Howard Avenue around 8 p.m.
Howard Avenue was closed at the intersection of York Street and Davenport Avenue.
The driver of the car stayed on the scene of the crash.
However, the rider's friends started an argument with the driver. One of them, also 15 years old, reached through the open car window and punched the driver, police said.
Officers pulled up and caught him as he tried to flee.
The bicyclist suffered facial injuries and was treated at the hospital.
The driver was also treated for injuries.
The teen who assaulted the driver was arrested and charged with third-degree assault and second-degree breach of peace. Police said it was his third arrest since the age of 13.
Copyright 2018 WFSB (Meredith Corporation). All rights reserved.