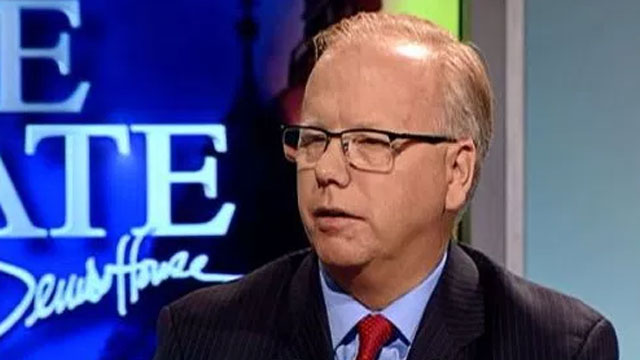 Danbury Mayor Mark Boughton during a previous recording of Face the State. (WFSB file)
ROCKY HILL, CT (AP) -
Physicians for Danbury Mayor Mark Boughton say the Republican gubernatorial candidate is in good health, blaming a recent collapse at a political event on dehydration and his failure to take prescribed anti-seizure medication.
Boughton said he organized Wednesday's news conference with his neurosurgeon and his general physician, complete with images of his brain, to quell concerns he may not be physically fit to be Connecticut's next governor.
Dr. Robert Friedlander, Boughton's neurosurgeon at the University of Pittsburgh who removed a noncancerous tumor from the politician's brain last year, said Boughton's collapse was not a cardiac-related event.
One of Boughton's Republican rivals, state representative and Dr. Prasad Srinivasan, attempted to perform CPR on Boughton at the event.
Boughton said he's learned his lesson and will take his medication.
Copyright 2018 The Associated Press. All rights reserved. This material may not be published, broadcast, rewritten or redistributed.