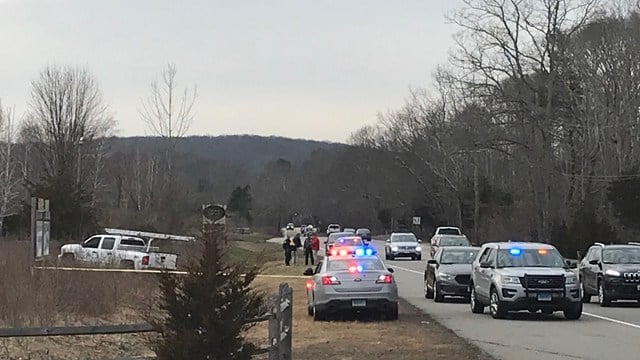 Stabbing in North Stonington (WFSB)
NORTH STONINGTON, CT (WFSB) -
Connecticut State Police are investigating a stabbing that happened at a shopping plaza in North Stonington.
Police said it happened in the area of the Chelsea Groton Bank around 3:30 p.m. on Wednesday.
According to the Associated Press, police said two men got into an argument while inside a pick-up truck that escalated into a stabbing.
State police said the passenger stabbed the driver.
The truck pulled off the road and the victim ran out of the vehicle to escape. Police found both men at the scene.
A knife was found at the scene believed to have been used in the assault.
Both men were taken to an area hospital for treatment.
No arrests have been made.
Copyright 2018 WFSB (Meredith Corporation). The Associated Press contributed to this report. All rights reserved.