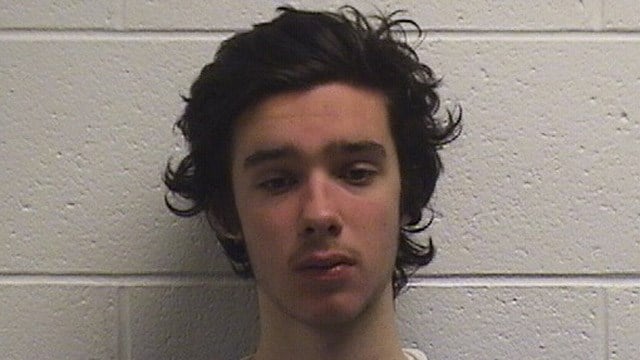 Joseph Amaral is accused of burglarizing the Polish American Club in Naugatuck. (Naugatuck police)
NAUGATUCK, CT (WFSB) -
Police in Naugatuck arrested a teenage burglary suspect after an alarm was tripped at a club on Bridge Street.
Joseph Amaral, 18, was caught at the Polish American Club around 2:15 a.m. on Wednesday, police said.
Amaral tripped a burglar alarm in the club's main hall.
When officers arrived, they found the suspect in a fenced-in portion of the club's property.
Police learned that he entered by breaking a window.
They said they found a bag containing burglary tools.
Amaral was charged with third-degree burglary, possession of burglar's tools, third-degree criminal mischief and second-degree criminal trespass.
He was held on a $25,000 bond and scheduled to face a judge in Waterbury Superior Court Thursday at 9 a.m.
Copyright 2018 WFSB (Meredith Corporation). All rights reserved.