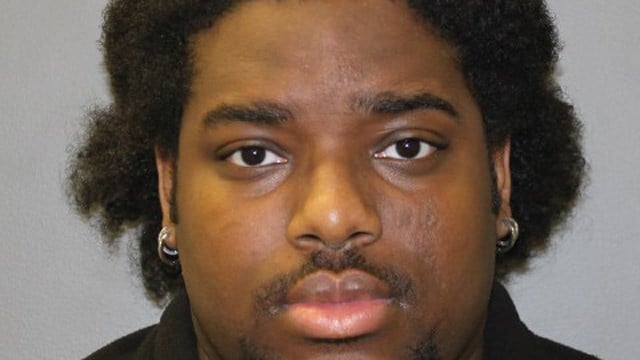 Jamal Heath is accused of stealing nearly $23,000 from a pharmacy in Hamden. (Hamden police)
HAMDEN, CT (WFSB) -
An employee of a pharmacy in Hamden was arrested for stealing tens of thousands of dollars from his employer.
Police said Jamal Heath of West Haven stole $22,742 from the Apex Pharmacy on Dixwell Avenue between July 2017 and Jan. 2018.
He did it by removing 293 items from shelves and scanning them as returns onto his personal debit card, according to police.
Police began investigating the case as a report of fraud and larceny on Jan. 29.
They eventually applied for and were granted an arrest warrant.
Heath turned himself in on Tuesday.
Police charged him with first-degree larceny.
He was released on a written promise to appear and scheduled to face a judge in Meriden on April 11.
Copyright 2018 WFSB (Meredith Corporation). All rights reserved.