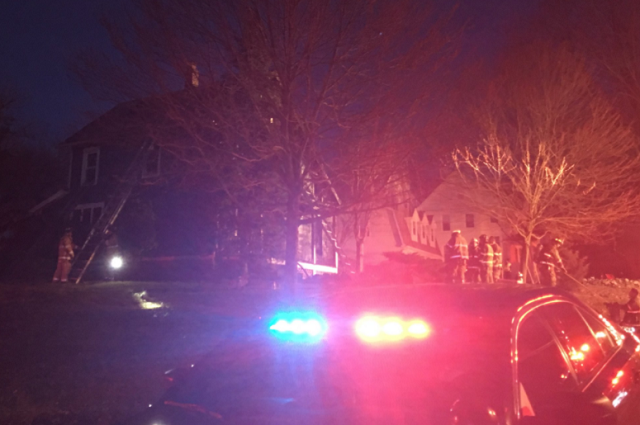 Fire displaces a Milford family, injures two firefighters on Sunday (WFSB)
MILFORD, CT (WFSB) -
A family is displaced after a fast-moving, large fire destroyed their Milford home on Sunday evening.
The fire took place on Naugatuck Avenue in Milford just after 6:30 p.m.
The Milford Fire Battalion Chief, Anthony Fabrizi said two firefighters were injured while battling the fire but are expected to be OK.
Chief Fabrizi told Channel 3 that the fire may have started on the fire porch of the home.
Chief Fabrizi said the three people that live in the home are unable to return home after the fire. One person was home when the fire started and Chief Fabrizi told Channel 3 that it appears as if that person attempted to extinguish the fire himself.
"He did make an attempt himself to grab a garden hose which delayed his call to 911," said Chief Fabrizi.
"Any time there is any type of emergency you call 911. We ask that you call 911 immediately and let us come and do the job."
Chief Fabrizi said crews were less than 3 minutes away, but the windy conditions made fighting this fire difficult.
The Red Cross is assisting the family.
Investigators are working to determine the cause of the fire.
Copyright 2018 WFSB (Meredith Corporation). All rights reserved.