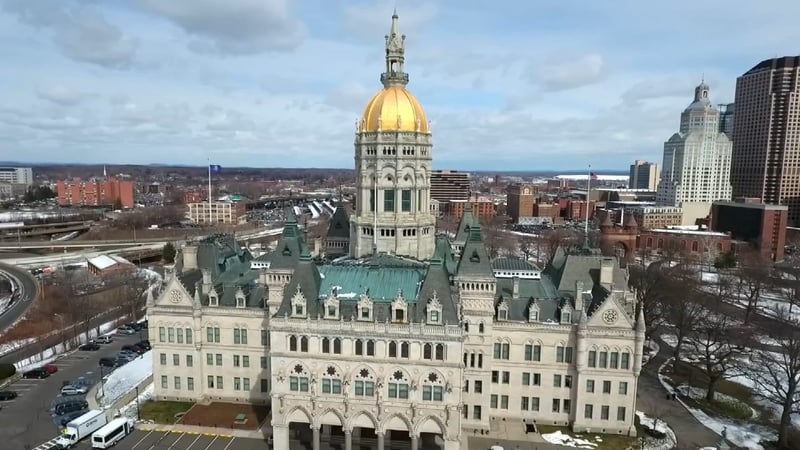 (WFSB)
HARTFORD, CT (WFSB) -
A Wall Street credit rating agency gave Hartford's bond rating a big upgrade on Thursday.
Moody's cited an agreement with the state to pay off the city's $550 million debt over the next 20 years.
The bond rating went from CAA3, which is essentially "junk bond status," all the way up to A2, meaning the outlook is stable.
"Today's dramatic ratings upgrade underscores the importance of the comprehensive work we've done to put the City of Hartford on a sustainable path, through deep and difficult cuts, significant labor savings, the engagement of our business community, and through a new partnership with the State of Connecticut," said Hartford Mayor Luke Bronin in a statement. "Over the past two years, we've made tens of millions of dollars in spending cuts, negotiated significant savings and structural changes with our labor unions, brought our big employers to the table, and worked with legislators of both parties to build a new partnership with the State, recognizing that half of Hartford's property is non-taxable and that you cannot run a city on the tax base of a suburb. The new partnership with the State of Connecticut was the last, essential piece of our effort to stabilize Hartford's finances — in an honest, transparent, and comprehensive way. Maintaining future stability depends on continued discipline, continued partnership with the State, and most of all on achieving real economic growth in the years ahead. But today, Moody's responded to our collective efforts with an important and welcome vote of confidence."
Copyright 2018 WFSB (Meredith Corporation). All rights reserved.